Post by 77granfury on Mar 14, 2022 21:10:48 GMT -5
PART 1. Searching for a Bluesmobile and bringing it home
Ever since I showed my little man - now 7 - the movies I grew up with, there was always a downside to it. Showed him "Small Soldiers" and ended up spending hundreds of $$$ on 80s action figures that he wanted. Showed him Chucky, he wanted the doll and outfit for Halloween. Showed him my favourite movie of all time - the Blues Brothers - he wanted a Bluesmobile. Just this time, it seemed to work out just perfectly different...! Having my wife breathing down my neck for every new "pile of trash" I'm towing into the driveway to fix up, this time would be different. It wasn't for my pleasure. It wasn't a woodie wagon, a Trans Am or something she usually sees sitting here for years. This time it was for the little man, and HE wanted a Bluesmobile. PERFECT. I gave in and started to look on kijiji, auto trader and the likes.
I live in the Greater Toronto Area, and in my whole life, I've never seen a real Bluesmobile. A Monaco. A Fury. They're simply gone. Maybe it's our salt here, maybe it's the fact that I was born when they stopped making the big C-bodies. Finding one is a true challenge, so I learnt. Canada-wide there was no Monaco for sale with the exception of a burgundy 2dr coupe in Alberta, and no Fury with the exception of a rotten one with lots of missing parts in Saskatchewan. But then I found this one:
Some of you might remember the ad:
1977 Plymouth GranFury Brougham, 360 4bbl/727, 50000mls, near mint!

It was the day before Mother's day 2021 when my son and me took via rail for the first time of our lives to Windsor, ON, to pickup the Fury. The interior was absolutely mint, the vinyl top was mint, the paint was shiny, I couldn't find any rust with the exception of some surface rust in the rear lower wheel well lips, but that was about it. Had it not been 44 years old, I could have sworn it had some new car smell left in it...Lies :-)
New Delco battery, new magnaflow muffler, new Edelbrock carb, Edelbrock aluminum intake manifold, fancy 90s stereo that plays Blues Brothers CDs through one center front and 2 rear speakers, decent tires, and many more positive surprises. The car is from the US. It was owned by the original owner until well into the 90s or early 2000s - in Minnesota - sold by Rosemount Chrysler/Plymouth. It must have sat in the garage for years.
The seller and me came to an agreement, he disclosed that there's a small rad leak, and we went straight onto the 401 heading Eastbound to reach the 300km radius for CAA to give me a free tow.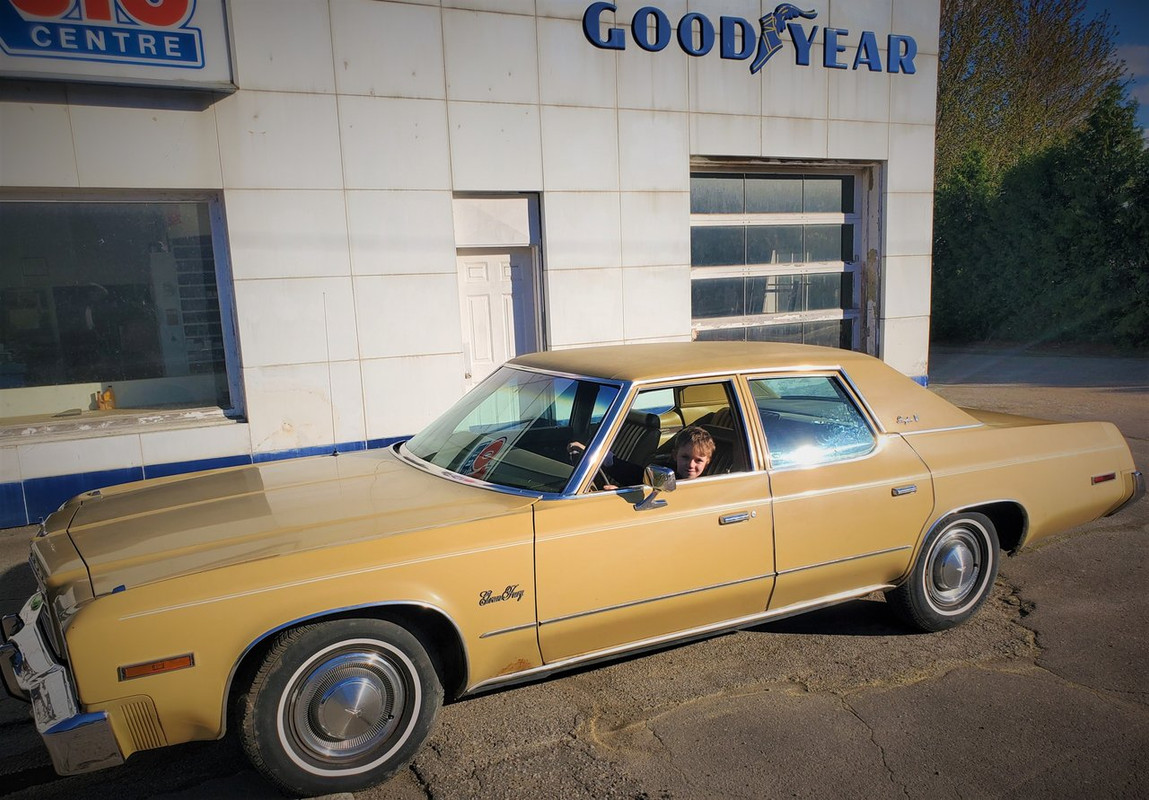 First time on the highway...like a grandpa at first, but what a smooth ride!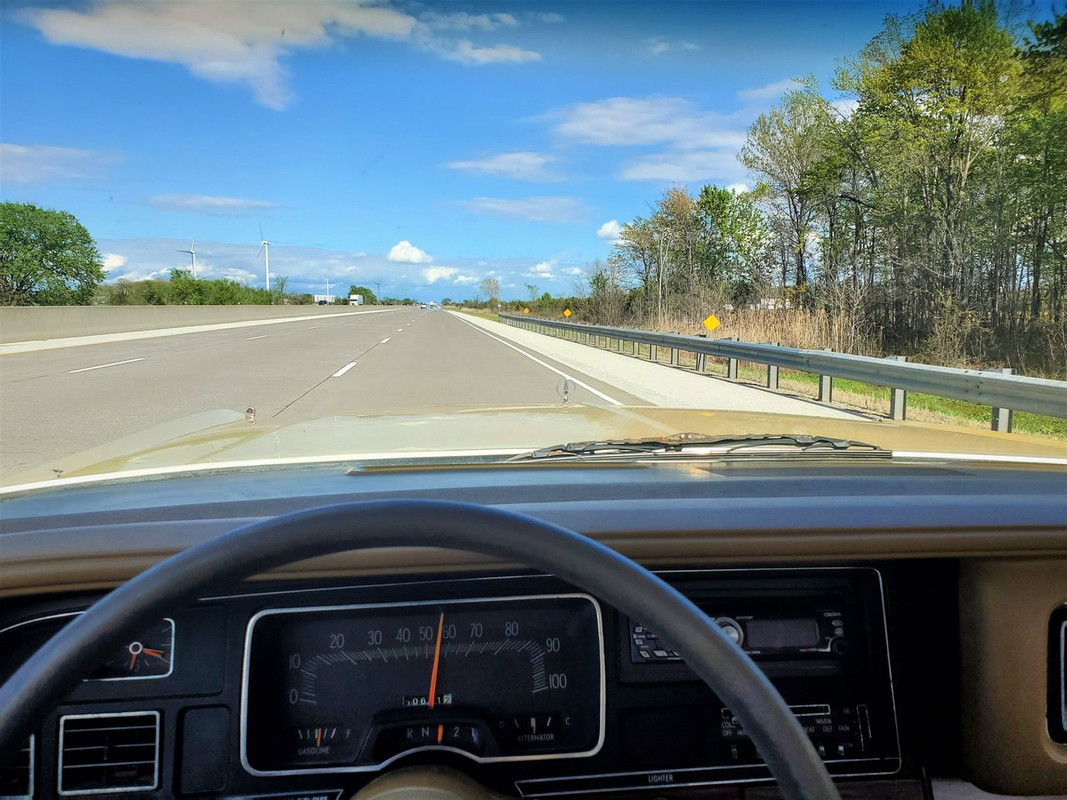 For the next weeks my son kept polishing the car and asking me when we start tearing it apart and making it a Bluesmobile - while I was trying to find an answer to the question if I can "destroy" such a nice car with original paint and flawless vinyl top. I made the mistake to post on a C-Body group and got ripped a new one. This wasn't an easy decision, but after finding out that a nice C-body isn't worth much, and that Chrysler isn't GM where a boxy Caprice in questionable shape sells for 3 times as much as what I stole the Fury for, AND that my rear quarters had been redone (so not all original paint etc) - I forced myself to see the green light and started with my little man to convert into a Bluesmobile.
After all - I bought it to create some memories with him, to have a great time with him and maybe to have a first car for him, too (if he chooses his place of work/school etc wisely, so he can walk instead of paying these prices for gas)
I'll continue in the next days with more pictures and good/bad experiences.
Thank you all for reading!