Post by spanks79 on Nov 17, 2012 20:14:00 GMT -5
Like most of us, I am on a constant search for critical parts. Most of the avaliable parts are found with the help of this board, but I still look whenever I can. In the Cincinnati area salvage yards are useless for old cars, they only carry late model stuff. Well earlier this year on a trip to central Ohio I passed this old, shady looking junk yard just south of Columbus and I decided that I needed to stop there sometime and look for the elusive k-code Monaco that is in near mint, almost drive away condition

, we can dream. So fast forward 5 months and on the way home from a buisness meeting a few weeks ago on a Saturday I remember that I am close to this place so I stopped in. I cannot I imagine what the guy working was thinking when a "city slicker" driving a Prius wearing dress kakhis and button down shirt pulls in the lot. He probably thought I was a state inspector or something. Well he was plesent enough, and entertained my desire to find a 74-77 Dodge / Plymouth c-body. "go look around, it'll take you 3 hours to see it all if you don't take your time". Ok, I am hopelessly under dressed, don't have a lot of time, but here we go. This ends up being the coolest place I have ever been in a long time, check out these pics I shot with my cell phone. This yard has been around for 70 years, the old guy who started it, opened it right after he got out of the service after WWII, lots of this stuff has been there that long. Old cars as far as you can see!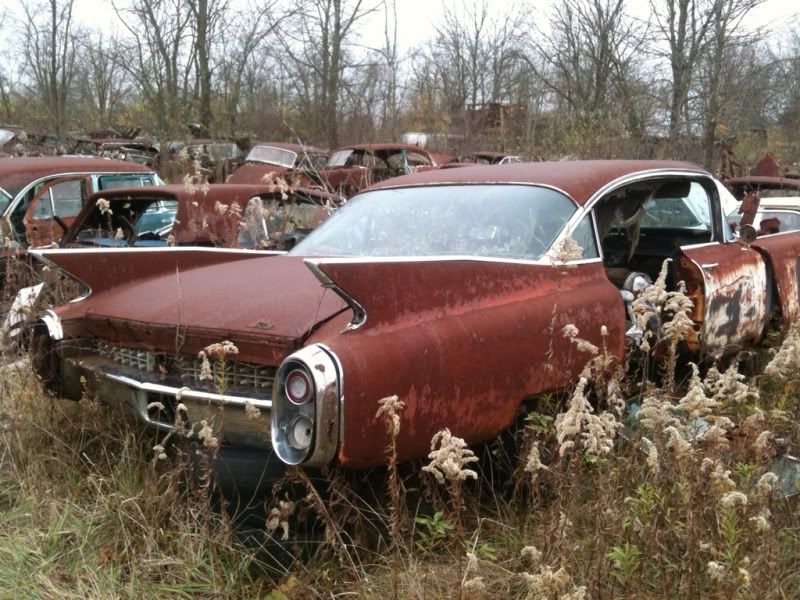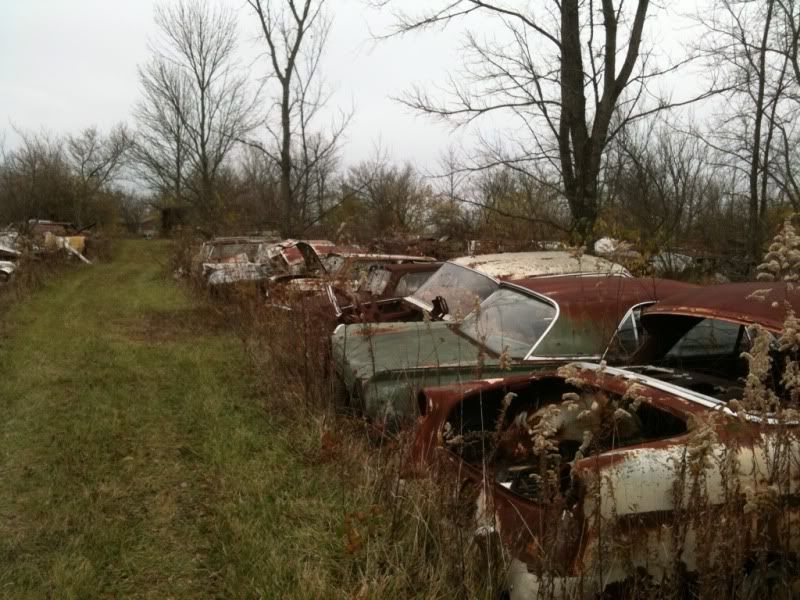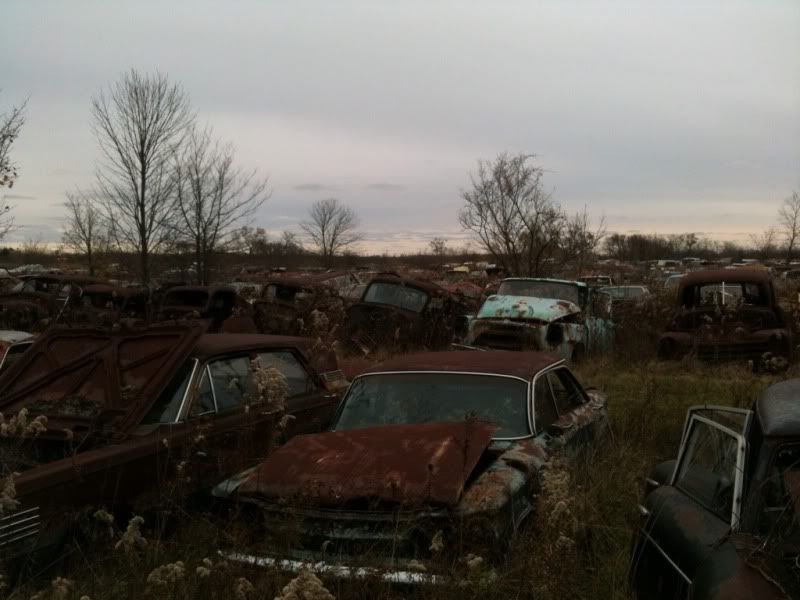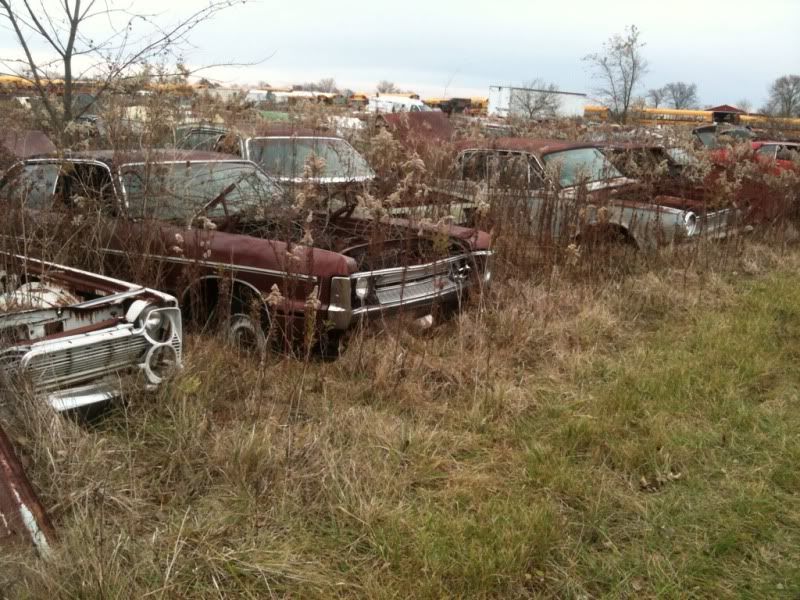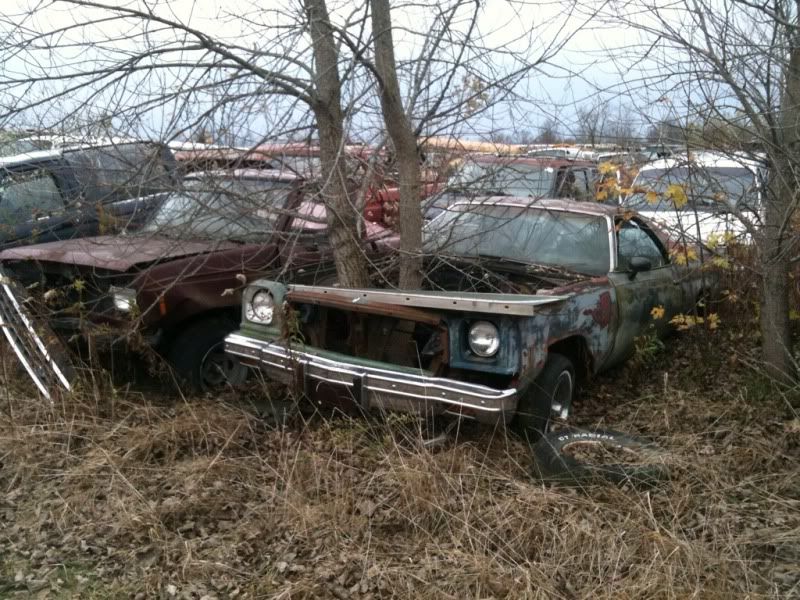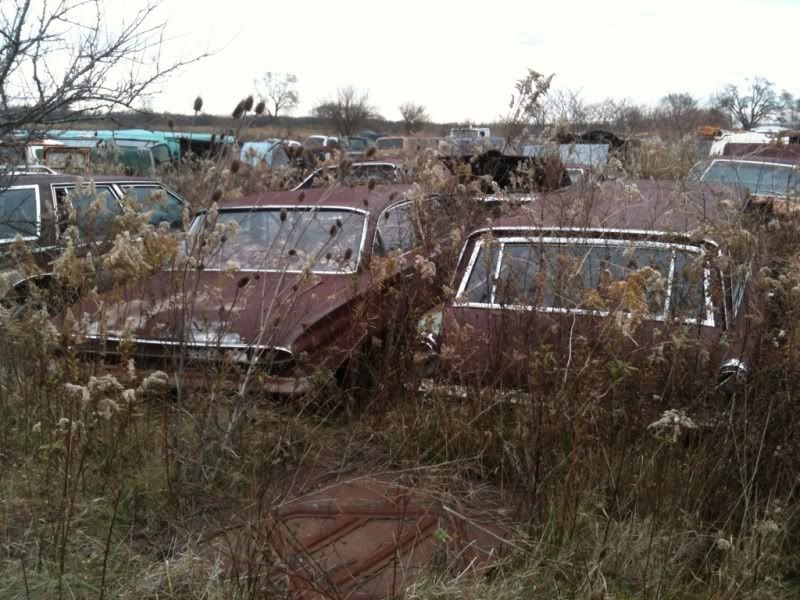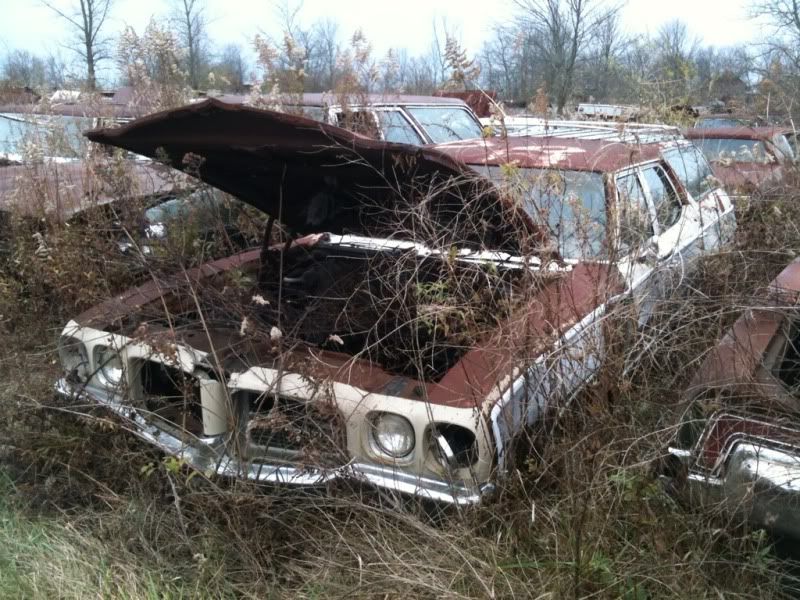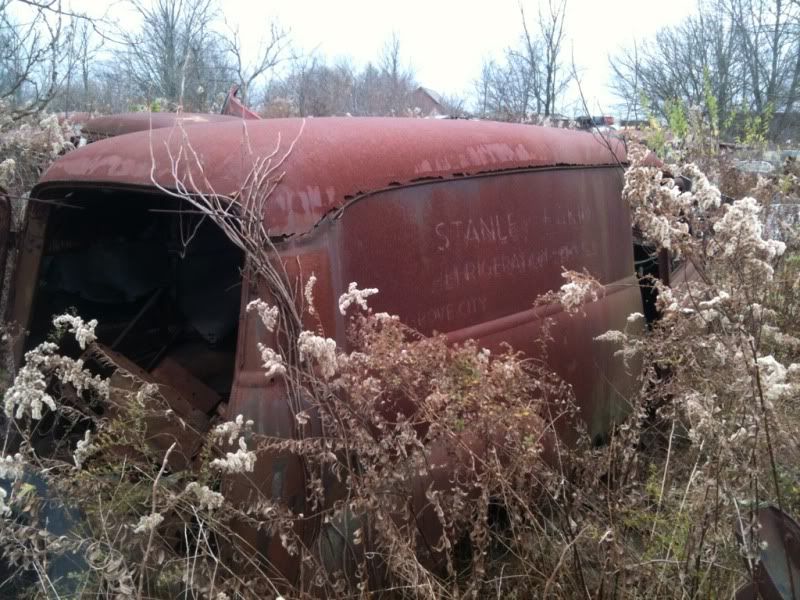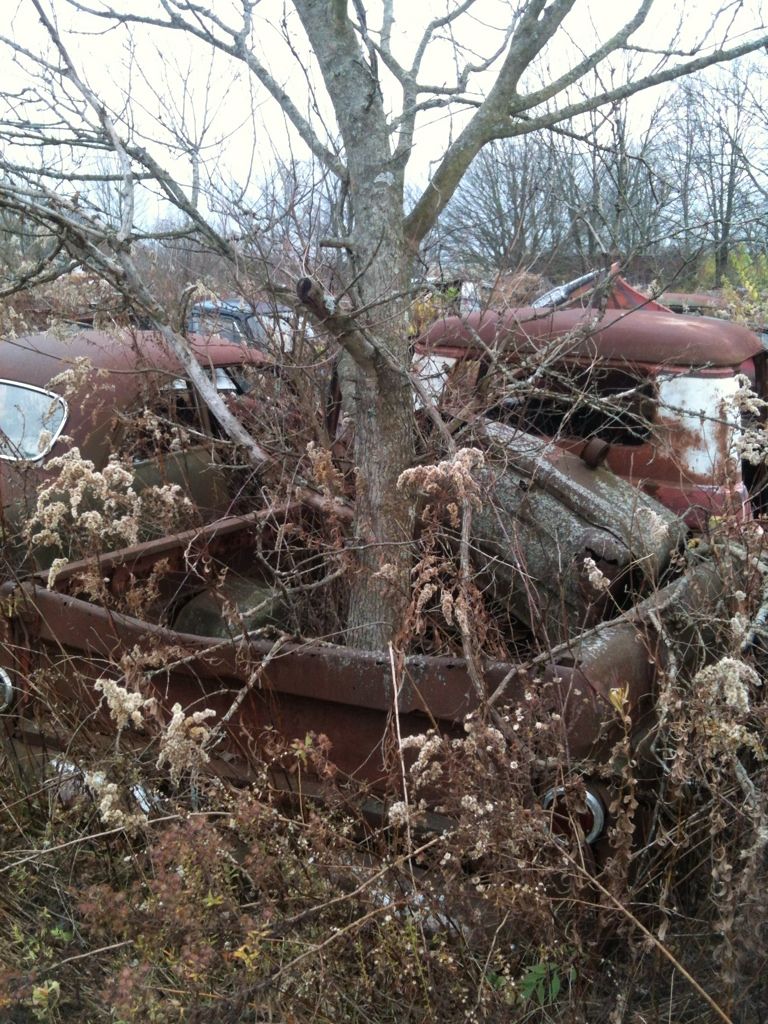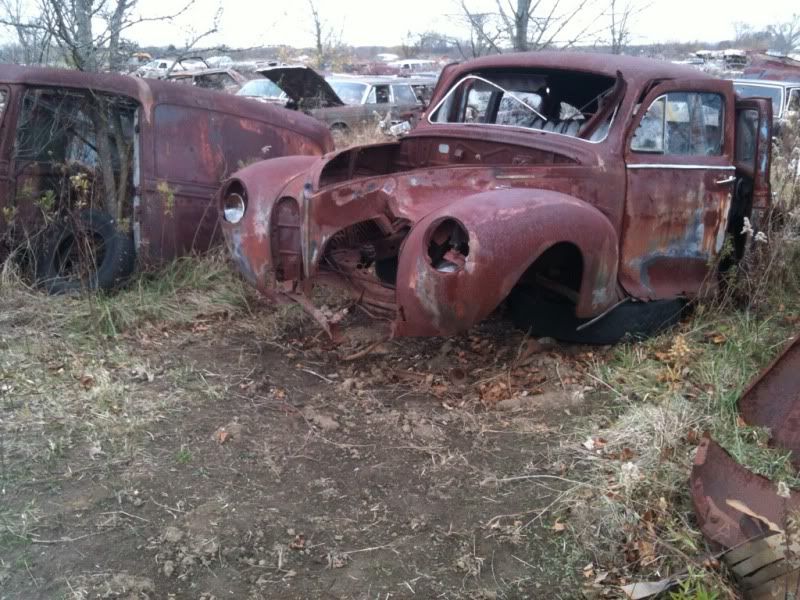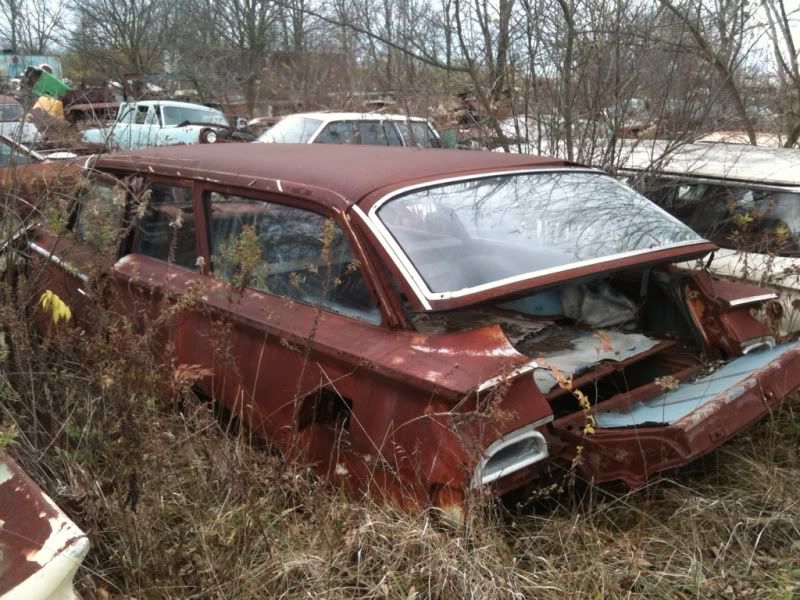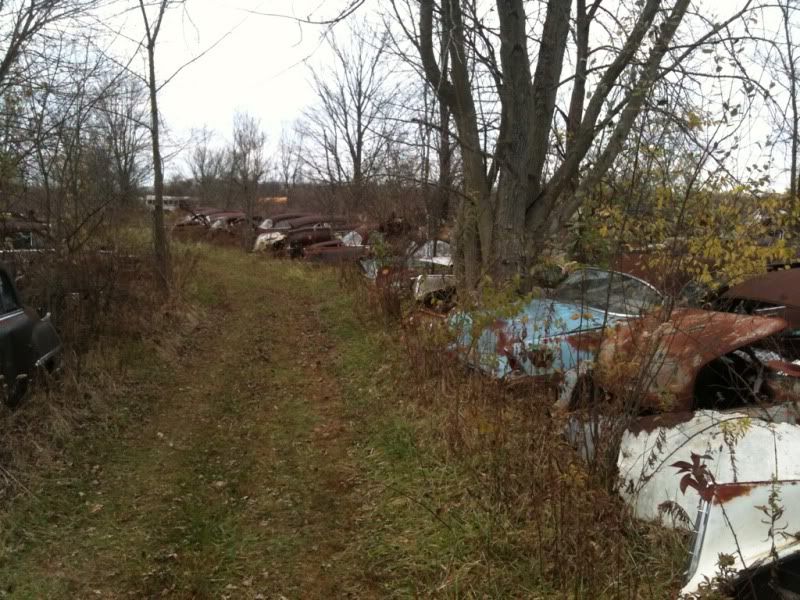 After all the walking and looking is was not all for not. Look what I found. A real live Mt Sterling Ohio 74 Monaco police cruiser!!!!!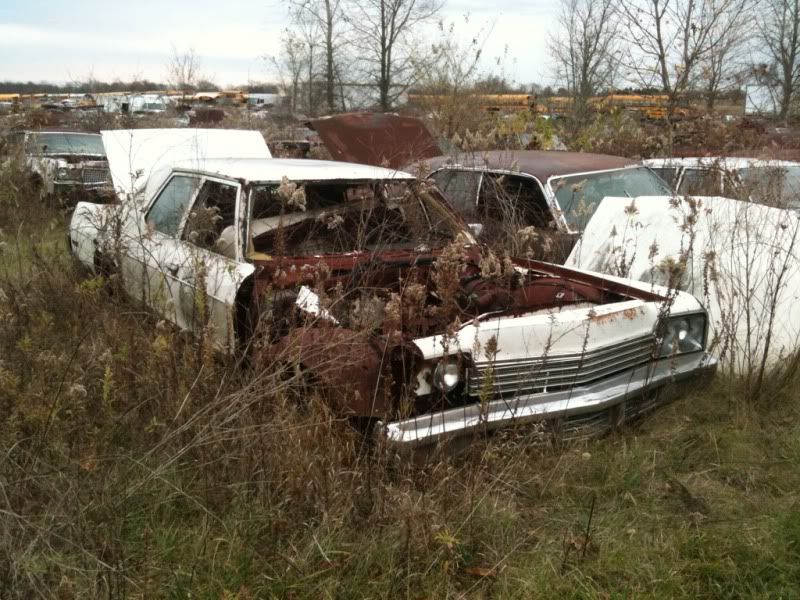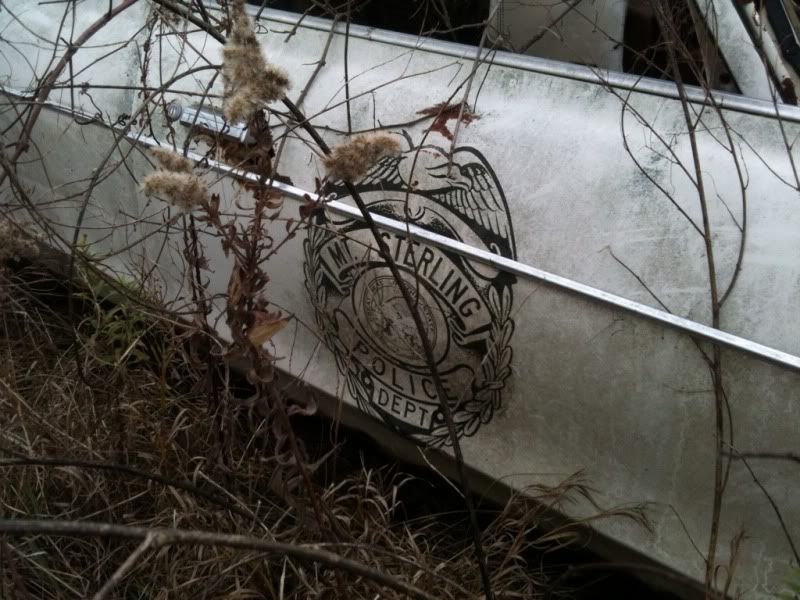 This thing is wasted! The rear bumper is hanging down because the frame rails have rotted away from the body.
The rust is incredible. Doors do not open. I interior trashed.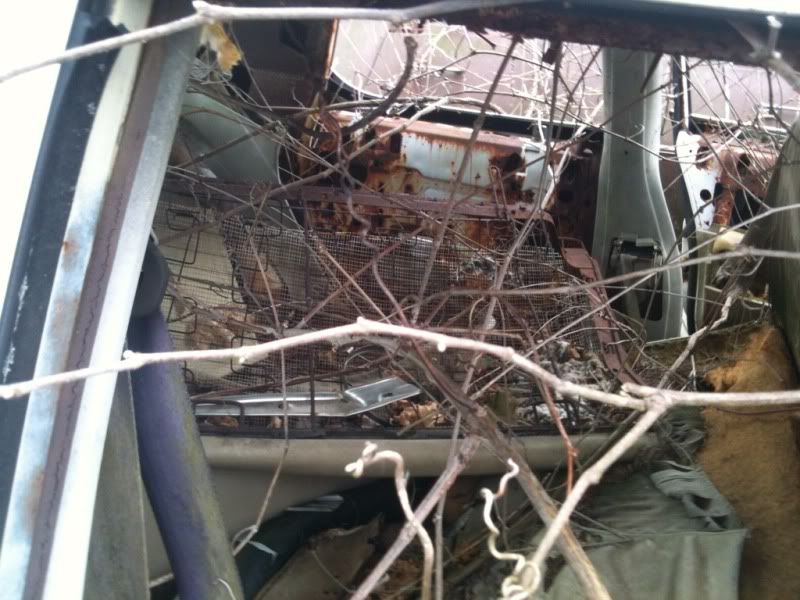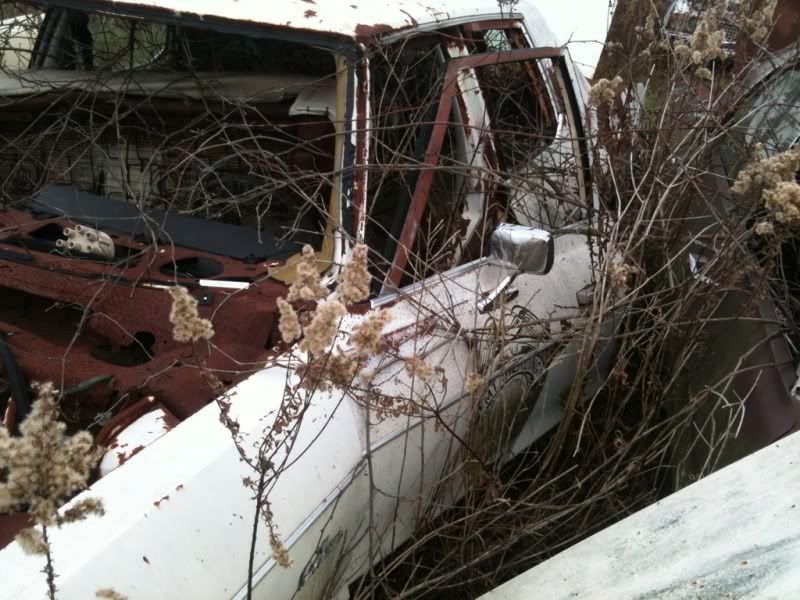 I will post more info on this car in another post as it has / had some interesting options. I ended up going back to buy a few parts off of it but the proprietor of the yard must enjoy his parts more than cash as he was not willing to deal too much, which explains why he has so much sitting out there. More on that later as well.
They also had two Furys, but they too were wasted.