Post by blusmbl on Jun 20, 2012 21:07:28 GMT -5
The one item I didn't take out during the Blumoification was, you guessed it, the heater core/evap unit. I never got a chance to run the car when I bought it and I had no reason to think it was bad, but it never fails if you don't work on it, or the car is built around it, it will fail.
I had cleaned out the cowl section when I redid the wipers and rustproofed the area while I was there. I thought I had removed most of the debris, this car was parked under a banyon tree at the previous owners house. The screens under the wipers are like toaster slots so anything short of dry white toast can go through them, which led to the next problem. It was December and I was just starting to put some break-in miles on the car and starting to debug it. The more I took the car out the more the windshield would fog up after I shut the car off. My friend put on the defroster once to clear it and noticed that we had hardly any flow of air with the fan on max. I knew the smell of radiator fluid was getting worse and so a heater core replacement was due. Out comes the dash again, upper and lower, undo the heater hoses, A/C lines and firewall fasteners, vac lines and cables and I think I may have found the low flow problem!!! REALLY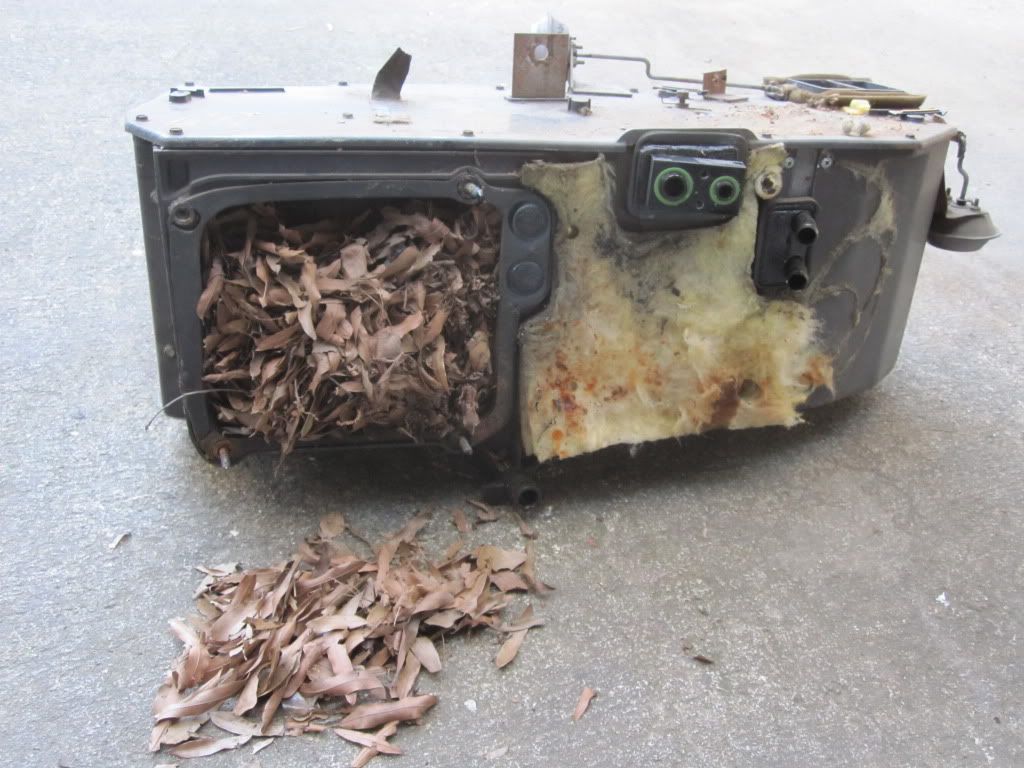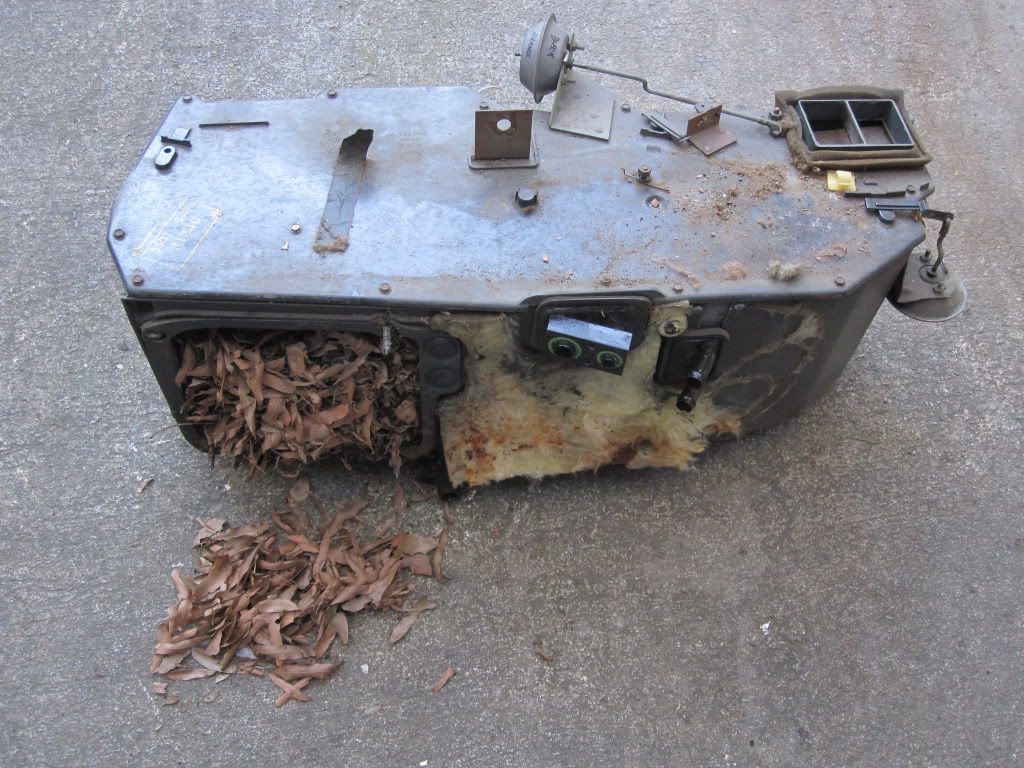 This unit didn't have any screen across the front to stop anything from clogging it, not sure if the factory installed any or not but this had no evidence of it. This also gave me an opportunity to put new foam material on all the internal doors and lube them. The old stuff was pretty shot, I used self stick foam from Home Depot (Frost King seal) to redo the doors and now they seal really well. I also made a screen cover for the front from some stainless steel screen material I had and just painted it black, now at least the evap can't get completely stuffed up again.
The heater cores are available at parts stores but the evap rad is a no go anywhere I checked, some places list them but don't have them. I was told I would have to adapt a R-134 unit that would fit the box opening. I straightened the fins on mine and plugged the lines and pressure checked it in a large cooler filled with water, and no bubbles so I cleaned it up and reused it. I also checked the new heater core while I had this set up out and I'm glad I did, it was leaking at the top tube joint. I soldered the seem and rechecked it all was good. I would have been just a bit upset putting it all back together just to have it leak again, so just because a part is new check it just to make sure.
To prevent even more things from getting in the vents I used some fiberglass screen material under the wiper tray vents and sprayed them black. You can't really see it, but now only rain gets through, everything else sits on top and I can just clean it off.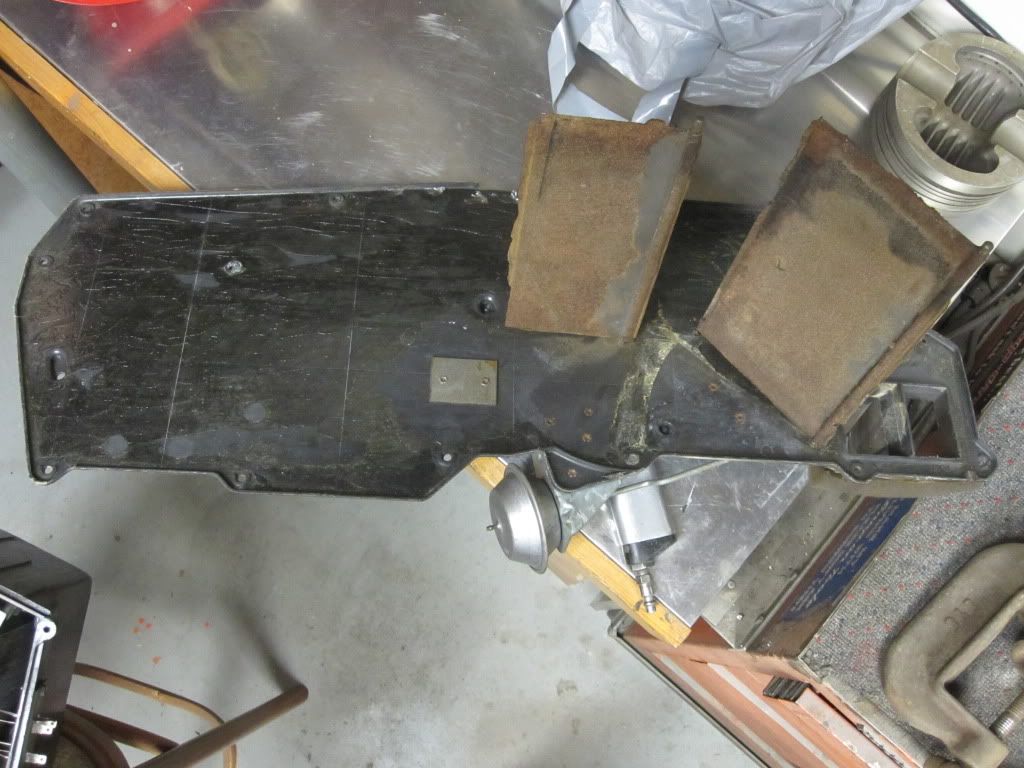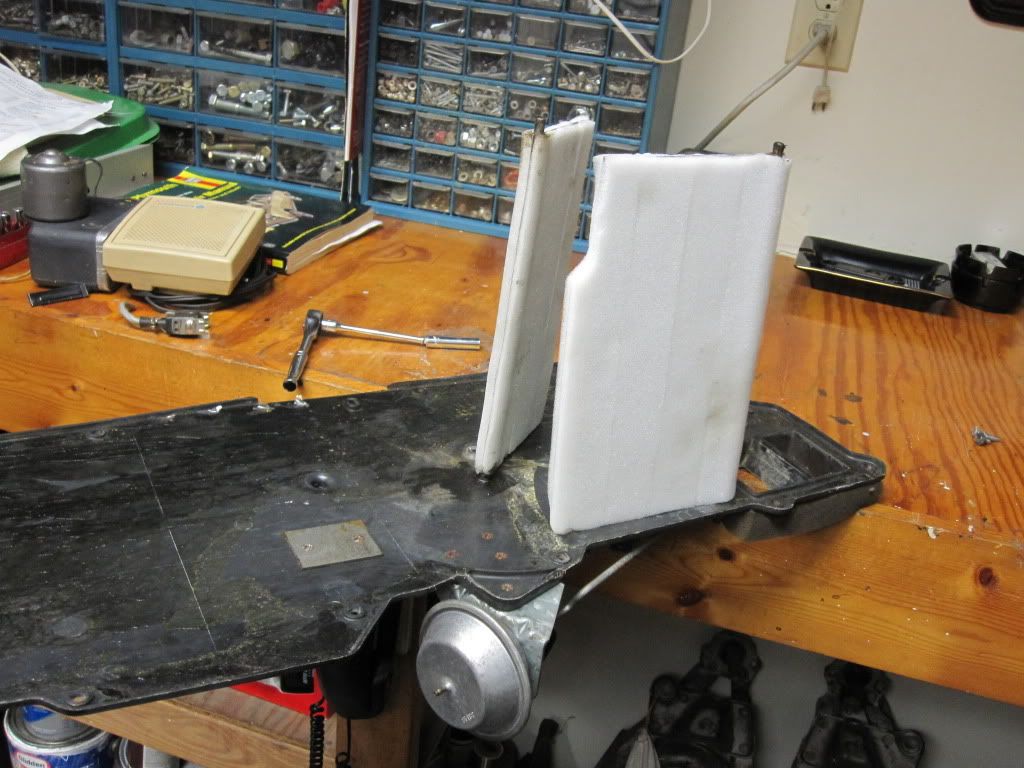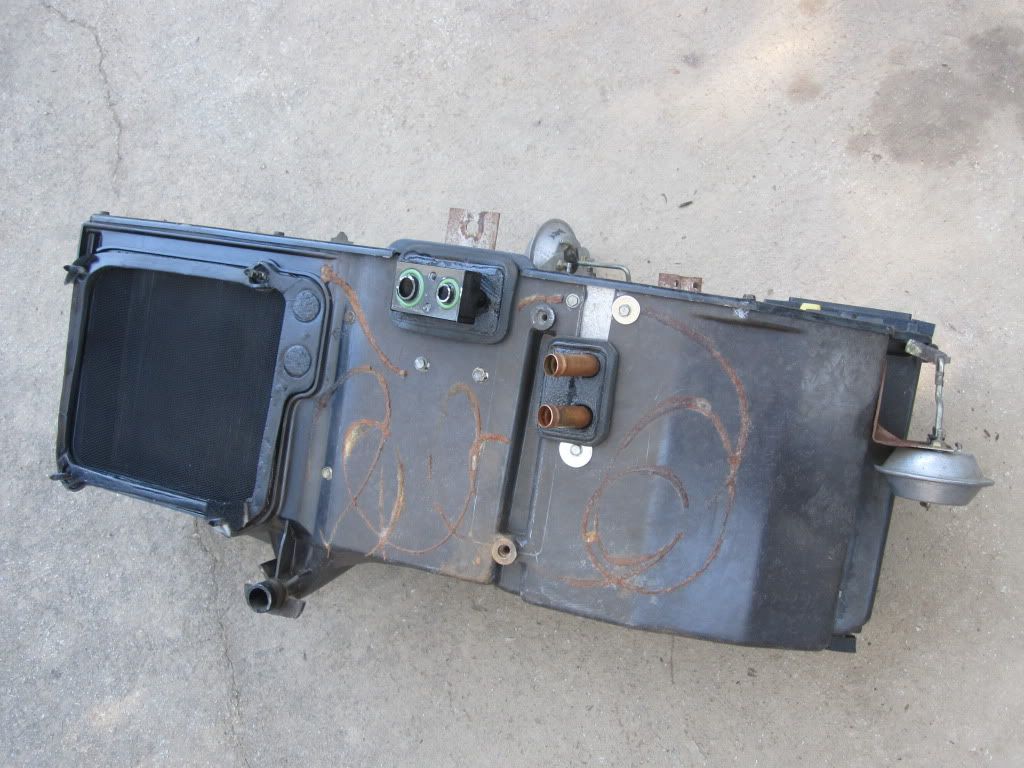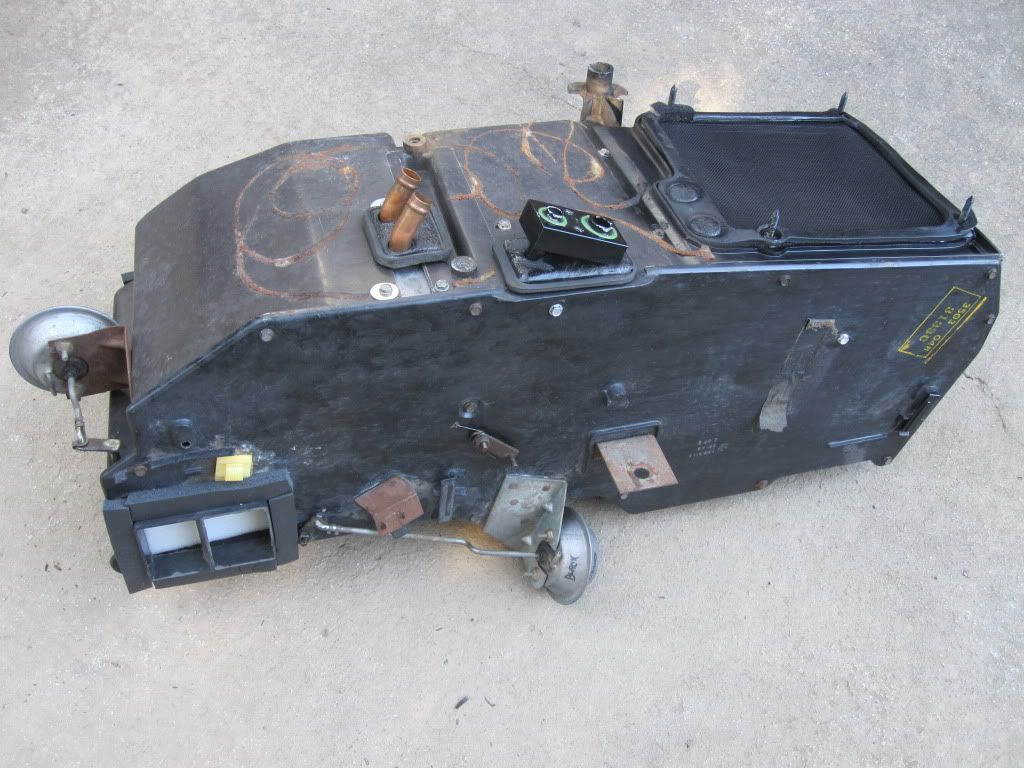 Cleaned and painted the inner firewall before reinstallation.