Post by blusmbl on Feb 26, 2012 22:17:38 GMT -5
Well, this will be the start of a long and picture filled thread, once I figure out how to do it correctly. This is the car I bought, some will remember when it was listed and say" Oh yeah I wondered what happened to that one".
www.bluesbrotherscentral.com/forum/topic/6050-sold-usa-1974-monaco-bluesmobile-tennessee
It fit what I was looking for, it was a 74 sedan, it had tan interior and was close enough to haul it back on a dolly in the same day.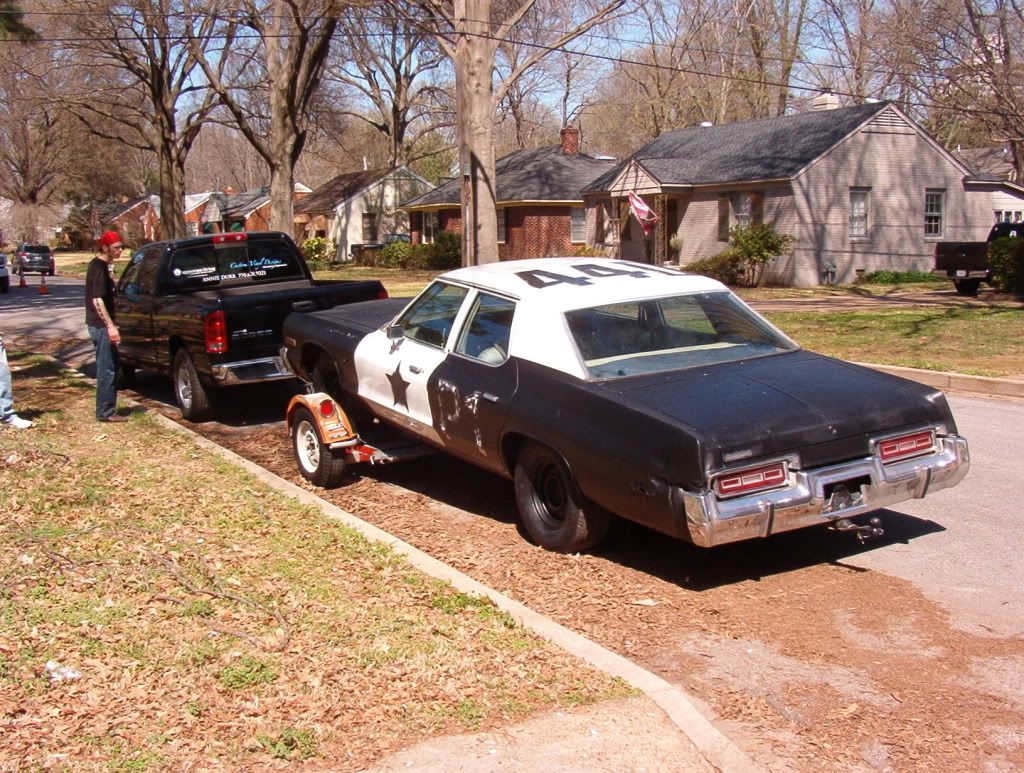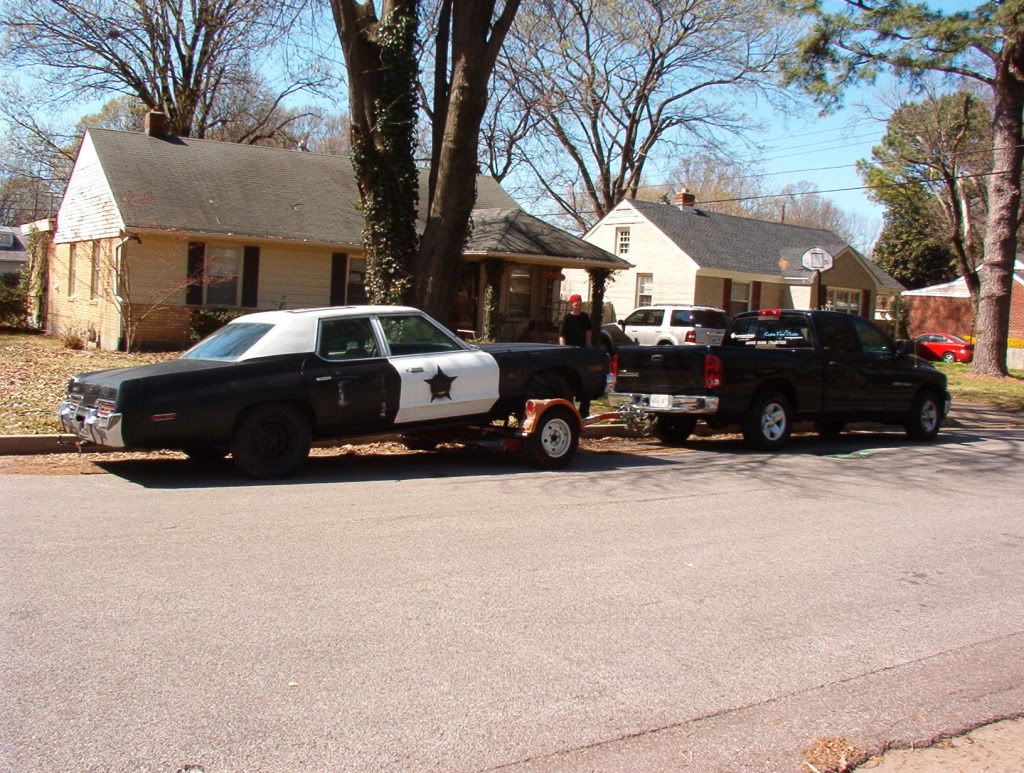 The guy in the red hat is who I bought the car from, it was only a few miles from Graceland. I rented a dolly from U-Haul in Memphis, the online reservation would not allow our truck and car combo so I kept changing the car until it was approved, so the car you see on the dolly is not a Dodge Monaco but a 1966 Plymouth Valiant. The car just barely fit on this, the tires don't go in the wheel pockets, they straddle them and the car just about clears the orange fenders. Fortunately the brackets for the fenders were broken in places and let the fenders flex past the car and moved a bit when turning.
The journey wasn't bad coming home, but at some point we lost a rear window trim piece. We disconnected the driveshaft from the differential and tywrapped it out of the way before we set out. The car did not run so we had to push it up on the dolly with a Jeep and a tire set between them. During the trip home my friend that was driving got a call from his wife saying that people were calling and asking what we were going to do with the car and could they buy it, because his home number was on the back window for his wife's business. We thought that was pretty funny. Got it home late at night the same day, towed it to the car wash the next day and unloaded it at a storage yard. Due to our local rules I could not keep it in the driveway without it being insured and tagged and it would not fit in the back yard. I kept it a the storage facility for several months working on the motor......the story continues.