Post by gtopat on Jan 12, 2016 20:55:09 GMT -5
Part 1. An Introduction


I really should start off with a thank you, because without this board, I'd still be ripping my hair out trying to find my Bluesmobile. I'm sure I exasperated most of you through my incessant emails/PM's/general pestering as I chased down every conceivable lead trying to find a 74 Monaco to turn into a race car. I usually take pride in being able to find any car/part anytime/where. (Road racing early 80s Renault Fuego Turbos quickly hones automotive detective skills). What I thought would be an easy process, (how hard/expensive can it be to find a generally undesirable mid-70 Chrysler full-sizer?) turned into a months-long ordeal that finally resulted in my garage being clogged with an enormous Plymouth.
For those that don't know, I build cars to race in 24 Hours of Lemons. A knockoff of that "other" race in France, Lemons races are endurance races, between 14.5-24 hours, held throughout the year at road-courses around the country. As entry-level road racing, the cars are ostensibly built for $500, excluding safety equipment. Banger racing it is not as contact and overly aggressive driving is sternly penalized, but given the cost constraints, vehicle quality is often
questionable
and mechanical failures are common. The overall winner of the race, along with class-winners, earn a trophy and prize money, but the grand prize at each event, known as the "Index of Effluency" is awarded to those that bring the coolest/oddest/most-hopeless car and finishes the best. Think of it as a most-with-the-least sort of thing. After we won the "IOE" trophy with our Fuego Turbo and its miserable 1.6L engine, I decided I needed more Chrysler big-blocks in my life, and what's more hopeless on an a racetrack than a mid-70s Detroit land-yacht?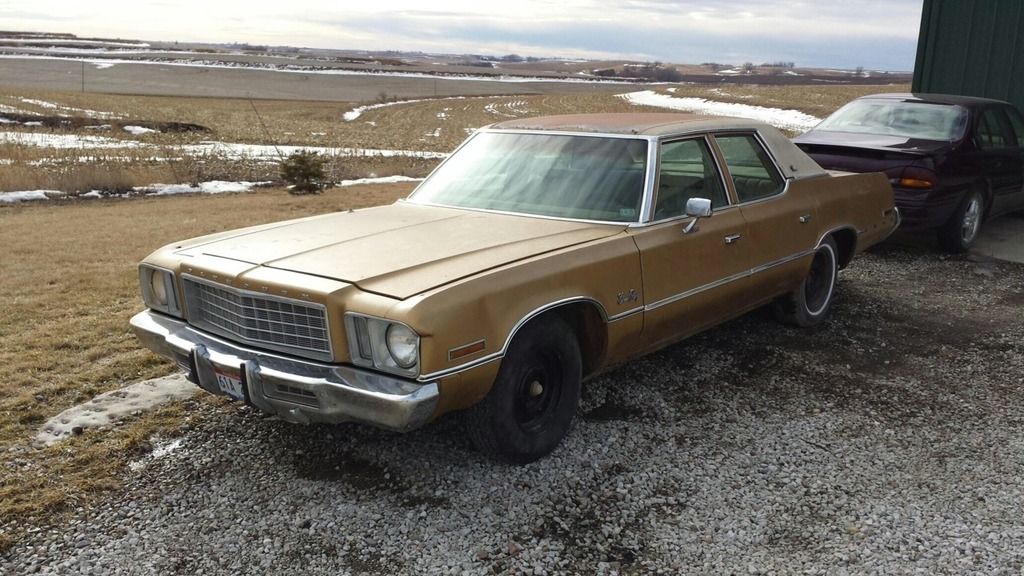 I found my Gran Fury on Craigslist, where it was being advertised as a demo derby car. As I was painfully close to buying
Richard's green 74 Monaco
, I did some wheeler-dealing and was able to score the Fury at a much more "lemony" price. It didn't have the 360/727, which I didn't really want anyway, and I let the seller pull the front bumper off to bolt to another derby car. Via the we-crash forum, I reached out to the seller of
this topless 74
and negotiated to pull the front clip off of it. It was in the same neck-of-the-woods as the Fury so I figured I'd scoop them all up at once.