Post by blusmbl on Aug 15, 2014 21:12:30 GMT -5
I have wanted to make some church fans to go with the car as an additional prop but also because the A/C isn't hooked up and it gets mighty hot and humid down this way. My screen capture skills are limited to sadly stopping the movie on a shot I want then taking a picture of the screen with my camera and then downloading that to my computer and then photobucket. Yes, sad I know. There are several different types of fans and a few of them have a phrase or a quote on the backside as well. I was able to get a decent shot of the one I wanted that seemed to represent most.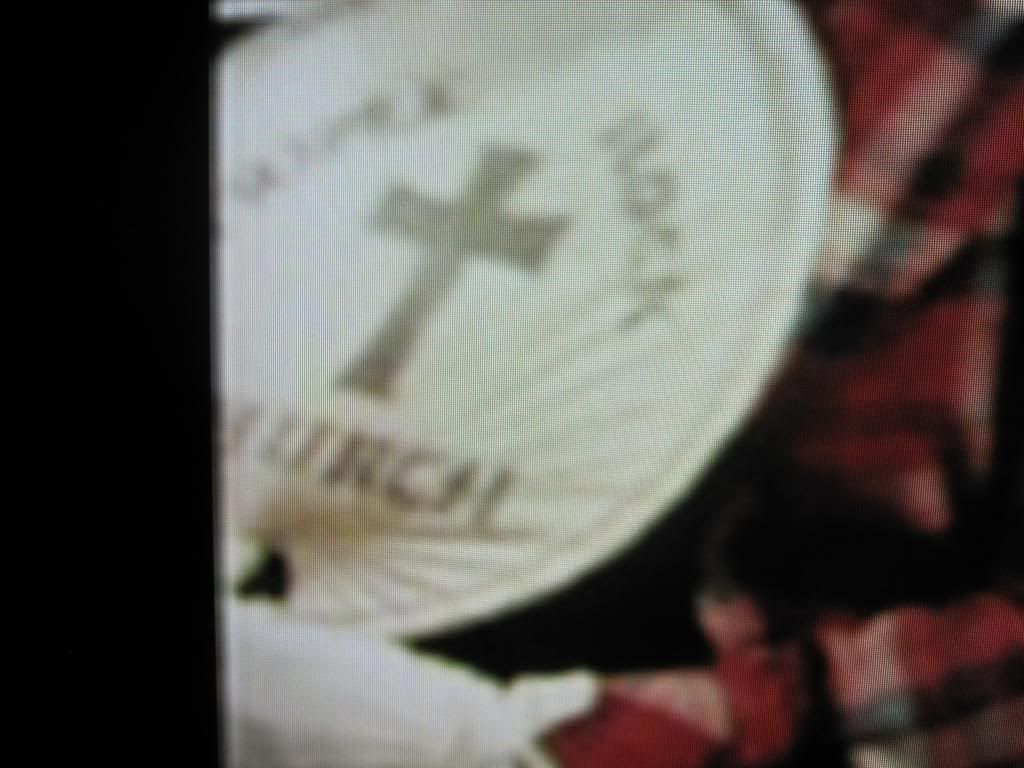 I went with a straw hand fan from Asianideas.com SKU YH-C1146 they came as a group of 6 for 19.45 shipped which is good because I thought I would probably mess a few of them up experimenting with painting them. I used my cheap and semi trusty white contact shelf paper, you can draw on it and make quick stencils and they will sort of stick enough to paint with and not leave a residue afterwards. I found a plastic stencil kit at Michael's, C Thru Better Letter 1" Nueva font that seemed a really close match to being churchy. I drew out the cross a few times until I came close enough and then spaced out the letters according to my lame screen grab.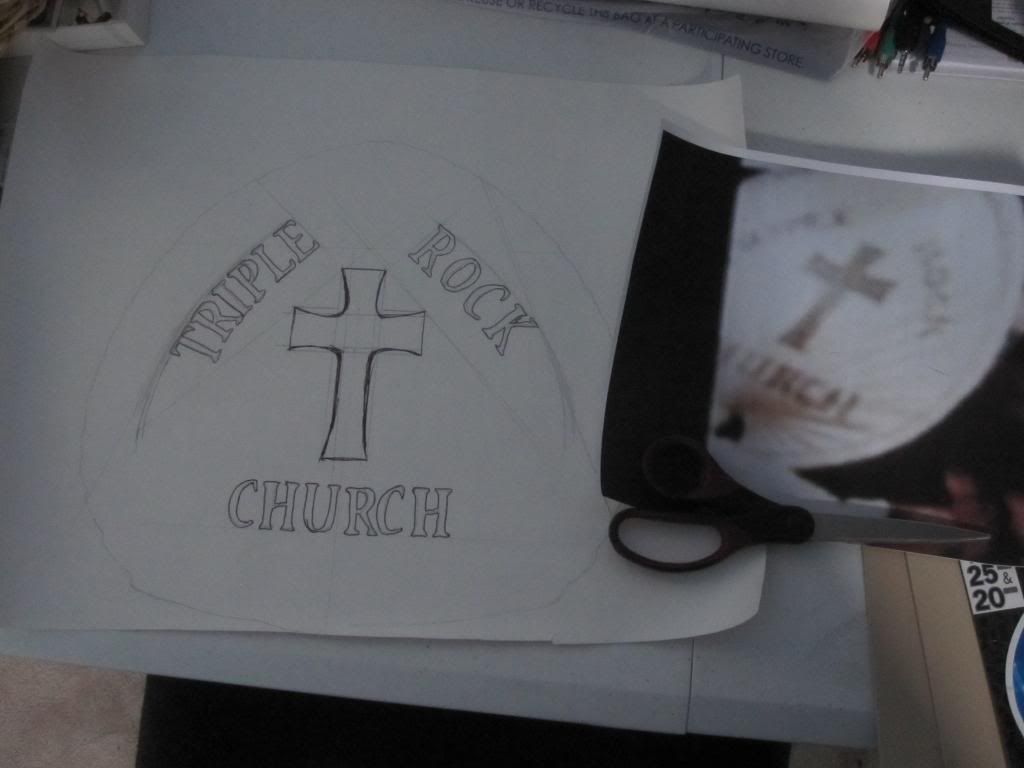 Once I had it close I cut out all the letters and such and stuck the stencil on the fan and shot it with a semi gloss black paint. The shelf paper will stand up to the initial spraying but it will react to the paint shortly afterwards. You also have to really press it down hard in the area you are going to paint because of the way the fan is woven. Once the paint dried some of the characters are a little fuzzy but I was able to get some MEK and q-tips and clean up the edges and then go back with a sharpie and fill in some light spots and tighten it up.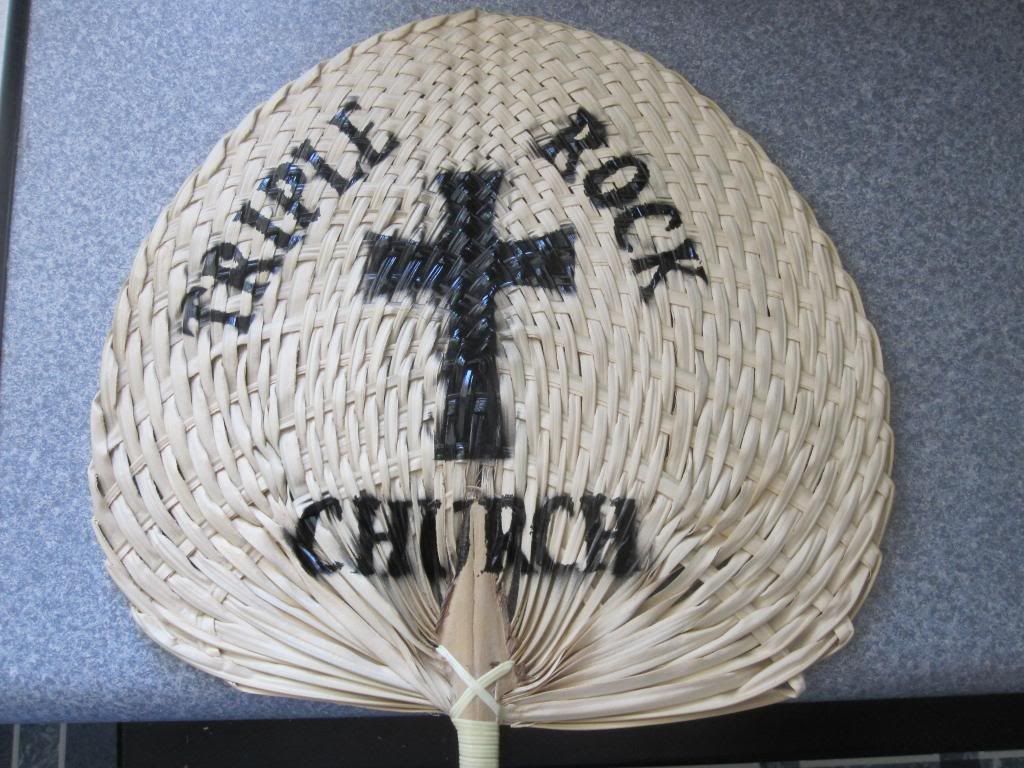 After the first one was finished and I learned some things the others came out a little better. I moved the spacing around a little and tried different paints, one I just did with a sharpie. I picked the best two to go with the car. Now I won't be hot when the time comes!! Well, maybe just a little cooler.....